Virtual Servers (VPS)
Powerful virtual private servers on enterprise hardware with KVM virtualization, starting at just 2,25 €/month
KVM Server S
2,25 €
excl. VAT / month
2 GB DDR4 ECC Memory
1 vCore Intel® Xeon® Processor
20 GB SSD Storage (RAID 10)
1000 Mb/s Up- and Downlink
Powered by KVM & Proxmox
1x IPv4 + /64 IPv6 included
5 TB Monthly Bandwidth
KVM Server M
4,30 €
excl. VAT / month
4 GB DDR4 ECC Memory
2 vCore Intel® Xeon® Processor
40 GB SSD Storage (RAID 10)
1000 Mb/s Up- and Downlink
Powered by KVM & Proxmox
1x IPv4 + /64 IPv6 included
5 TB Monthly Bandwidth
KVM Server L
7,90 €
excl. VAT / month
8 GB DDR4 ECC Memory
4 vCore Intel® Xeon® Processor
80 GB SSD Storage (RAID 10)
1000 Mb/s Up- and Downlink
Powered by KVM & Proxmox
1x IPv4 + /64 IPv6 included
5 TB Monthly Bandwidth Optional Addons
All virtual servers come with 5 TB monthly premium bandwidth, an IPv4 address and a /64 IPv6 subnet. Once that bandwidth is used up your network uplink will be throttled to 10 Mb/s. There are no overage fees, but you can optionally purchase more unthrottled bandwidth according to the addons pricing list.
Open a support ticket to add any addons to existing virtual server plans. Please note that resources cannot be extended indefinitely due to hardware limitations.
Virtual Server Addons

| | |
| --- | --- |
| Daily Backups | 1,00 € / month |
| Additional Bandwidth | 1,20 € / TB / month |
| Additional IPv4 Address | 1,00 € / month |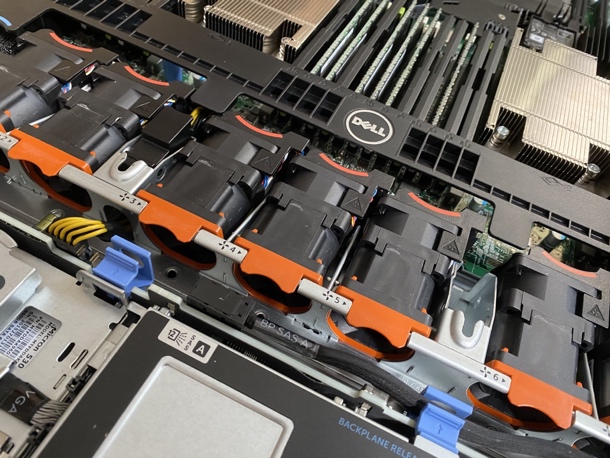 Redundant Infrastructure
We fully own all our equipment and operate it in one of the most reliable Dutch datacenters with 24/7 support technicians on-site. All our servers are provided with redundant, UPS-backed power supplies and each node server features 10 Gb/s up- and downlinks. Not only do we solely rely on enterprise-grade hardware from major brands, but all our equipment uses hot-swapabble and redundant components to avoid downtime in the rare event of hardware failures.
Enterprise-grade hardware from major brands
Reliable Dutch datacenter in Apeldoorn (Tier 3)
10 Gb/s network links on each node server
Fully redundant, UPS-backed power supply (2N+1)
Generators with initial autonomy of 48 hours
Our primary location is the Serverius DC3 in Apeldoorn, with off-site backups being stored at another datacenter located outside of the Netherlands.
Our Virtual Server Packages
KVM virtualization running on fully redundant, highly reliable enterprise-grade network and hardware. Pure SSD storage, instant provision and upload of custom ISOs supported.
| CPU Model | CPU Cores | ECC Memory | Storage | Network/Bandwidth | Price* | |
| --- | --- | --- | --- | --- | --- | --- |
| Xeon E5 (Haswell or newer) | 1 vCore | 1 GB DDR4 | 10 GB SSD | 5 TB @ up to 1000 Mb/s | 1,80 € / month | Order Now |
| Xeon E5 (Haswell or newer) | 1 vCore | 2 GB DDR4 | 20 GB SSD | 5 TB @ up to 1000 Mb/s | 2,25 € / month | Order Now |
| Xeon E5 (Haswell or newer) | 2 vCore | 4 GB DDR4 | 40 GB SSD | 5 TB @ up to 1000 Mb/s | 4,30 € / month | Order Now |
| Xeon E5 (Haswell or newer) | 4 vCore | 8 GB DDR4 | 80 GB SSD | 5 TB @ up to 1000 Mb/s | 7,90 € / month | Order Now |
| Xeon E5 (Haswell or newer) | 4 vCore | 16 GB DDR4 | 160 GB SSD | 5 TB @ up to 1000 Mb/s | 15,20 € / month | Order Now |
* Virtual servers are billed quarterly or yearly up-front. All prices excl. VAT.
10 Gb/s Network
Each virtualization host is connected to 10 Gb/s network up- and downlinks ensuring a fast and reliable connection for all our clients.
Instant Activation
Your ordered product will be automatically and instantly activated as long as your order is not flagged for manual review.
RAID & Daily Backups
All servers use a RAID 10 configuration with Hardware RAID controllers and offer optional daily backups to a secure off-site facility.
Frequently Asked Questions
Do you still have questions? Check out the FAQ section below or drop us your query and we will reply you back as soon as possible!
What operating systems are supported?
We can provide you with the latest CentOS, Debian, Fedora, openSUSE and Ubuntu releases pre-installed on your virtual server; or you can upload any ISO and install whatever operating system you would like to use.
Can I change my servers operating system later?
Yes of course; you can always reinstall your virtual server over the client panel.
What payment methods are accepted?
We currently provide the following payment methods: Debit and Credit Cards (Mastercard, Visa and American Express), BanContact, EPS, giropay , iDEAL, PayPal, and SOFORT. For businesses located inside the European Union, we can also provide SEPA wire transfers for orders above 25 €. Please open a ticket if you are interested in SEPA wire transfers as payment method.
Is there a free trial?
Unfortunately, no, we do not offer a free trial; but we do offer a no questions asked 14 day money back guarantee for end-consumers, entitling you to a full refund within the first 14 days of placing your first order.
Can I get a signed Data Processing Agreement (GDPR)?
Yes of course; as a business headquartered inside the European Union ourself, we fully comply with the current legal framework in relation to data processing and will happily provide you with a signed Data Processing Agreement.
What level of support is offered?
These are unmanaged virtual server offers, so you are expected to install and configure the server yourself. We give you root access to the virtual server, but you will have to setup any software according to your requirements.
Looking for a managed solution?
Our engineers can provide you with managed services for your virtual servers, no matter whether you just need help setting up Apache or some custom enterprise application.
Starting at 59,90 € per 15 minutes of one-to-one support.

Get in touch